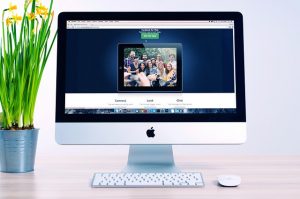 Web Design is now available with Hosting NSB in Edgewater. Getting a new website or website redesign is as easy as taking a stroll through the park. Say goodbye to the frustrations that come with getting a website done with other companies. We create beautiful and creative sites for our clients that are SEO ready. A typical website includes logo, texts, keywords, links, contact information, social media links and photos.  In our world today, websites are considered the modern form of a business cards.
Being a local company we are just minutes away to interview with clients at their home or business to discuss ideas and goals for the website. Depending on your needs and wants, our prices can vary. If it's a simple one page website we offer affordable prices, we offer competitive prices because we care about your business and want you to grow. Hosting NSB works with clients from start until finish and even then we continue to backup and monitor your website and work with you for changes and updates. The best way to grow your audience and showcase your business is through a website, get yours today!
Read more about our services!
Just give us call for more information (386) 427-6457.