Gallery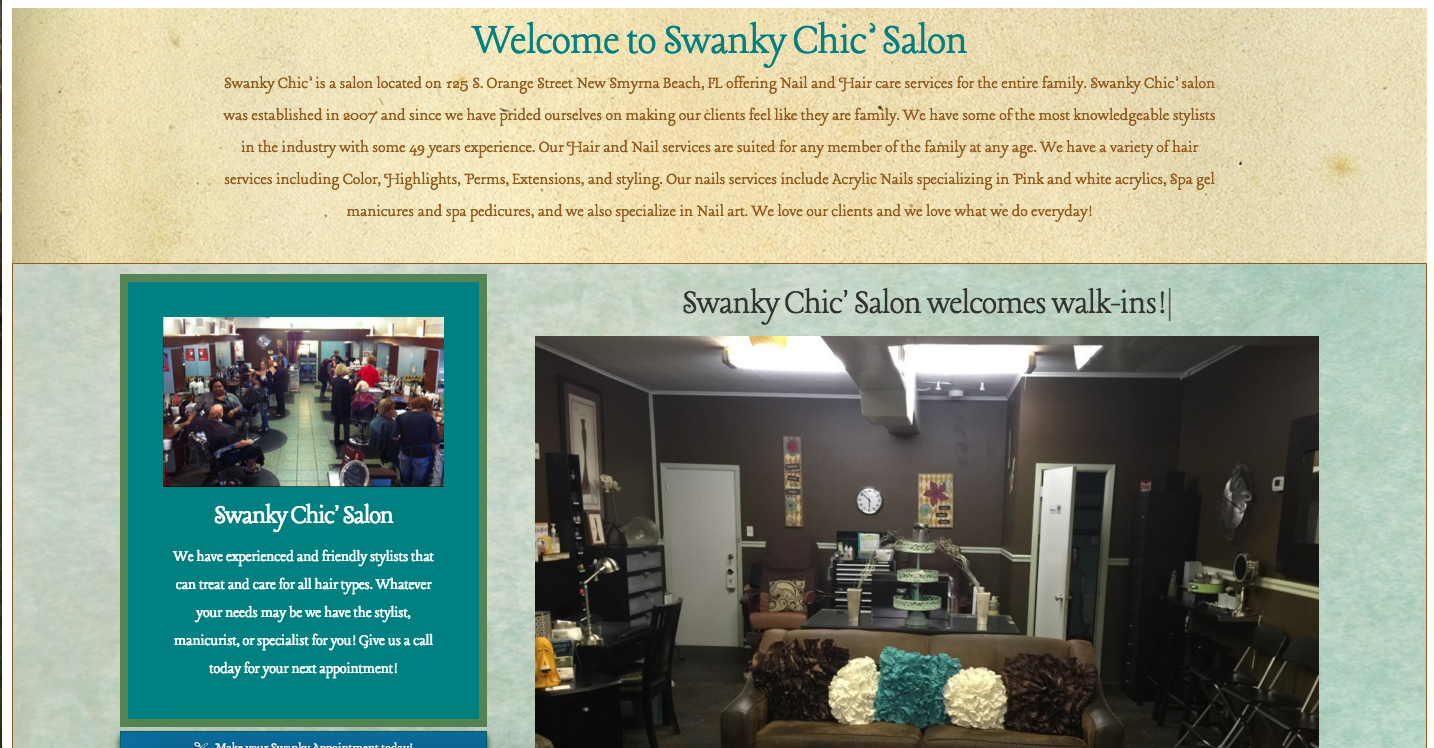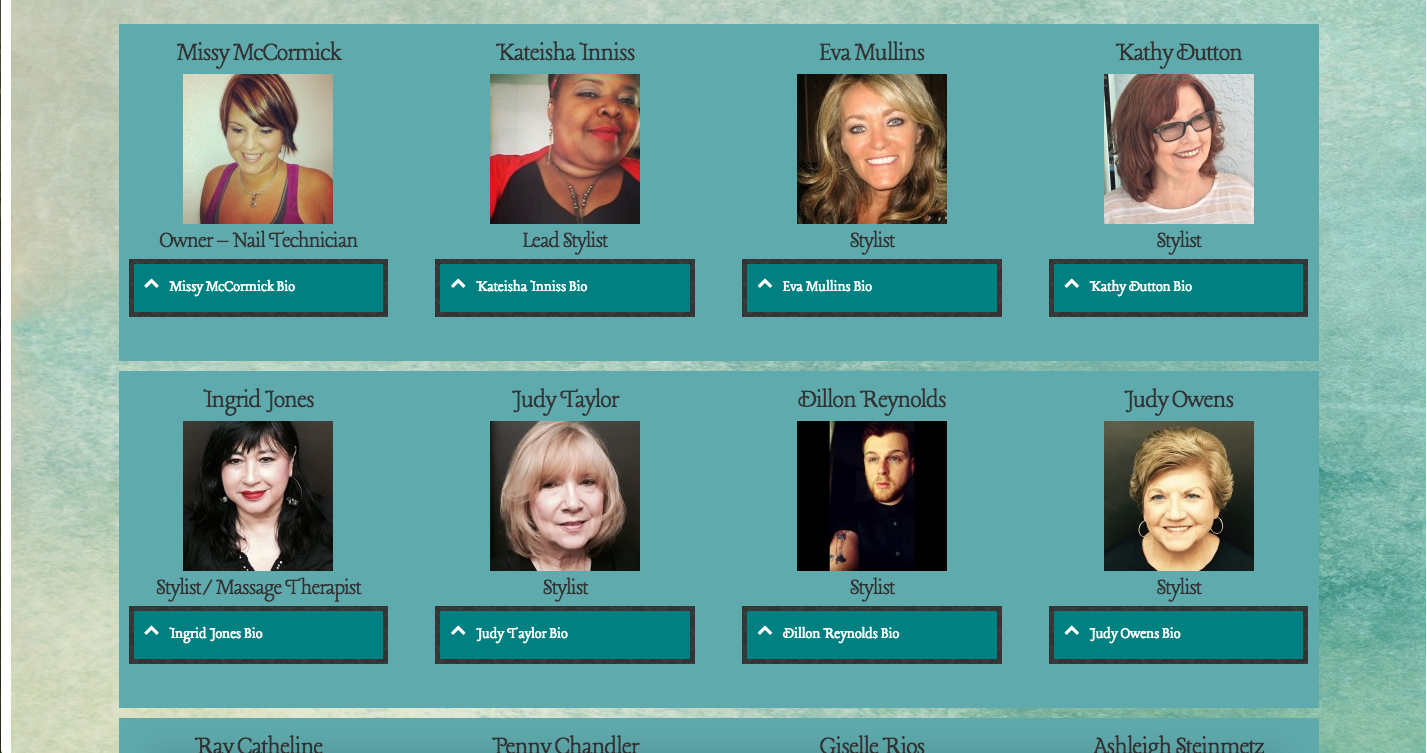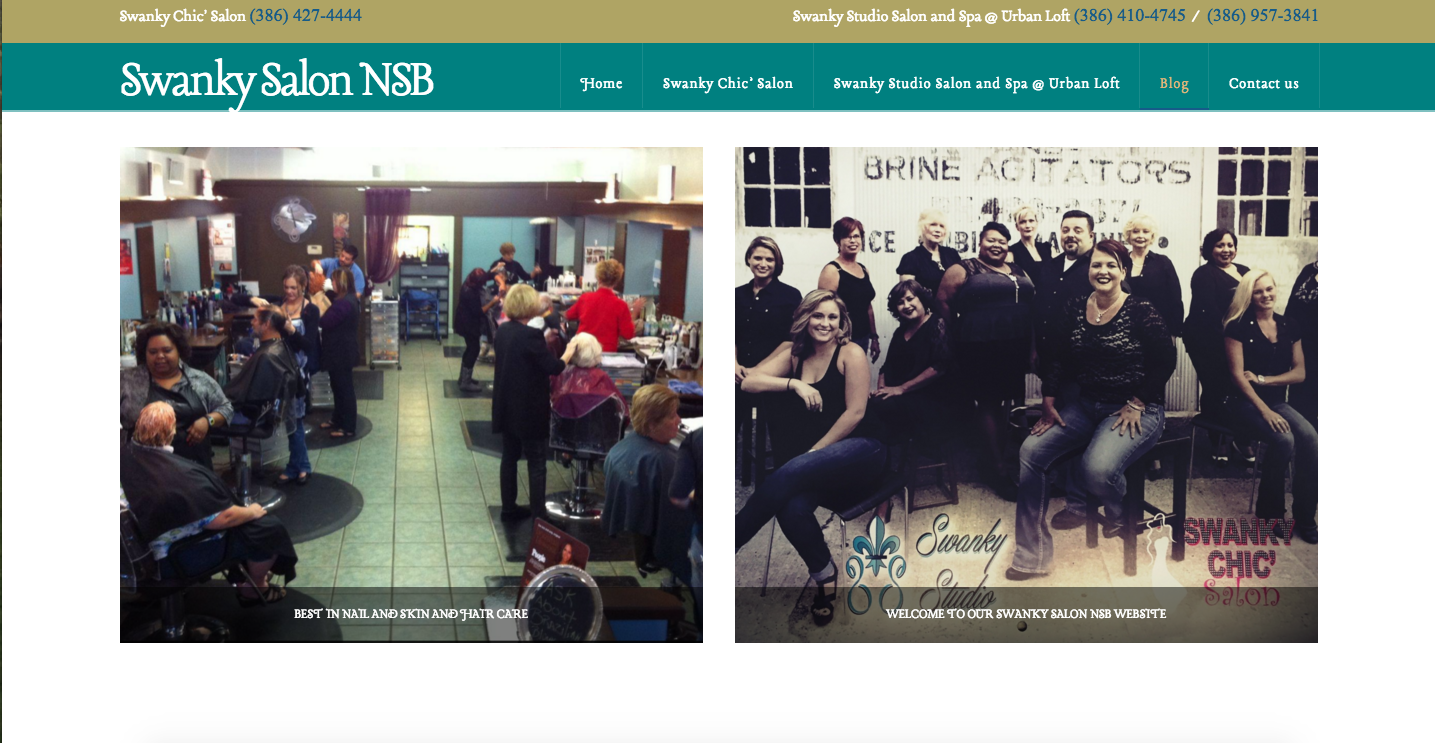 Client:
Website:
Year :
Features:
Full color Photo Sliders
Condensed (2) locations on one website
Employee Profiles with Bios
Blogs
Mobile Responsive
Hours of Operation
Contact Form
Information:
Our client was referred to us by a previous client. Missy was a very nice and thorough client. She knew exactly what she wanted which is always helpful when starting the building process. Missy wanted her two locations to be listed on one website. This in itself was a bit of a challenge as both locations have a large number of employees. We felt a gorgeous slider with the photos she provided would work best to showcase her lovely salons. In order to give employee bios along with photos and positions we added accordions that open and close easily. Many clickable buttons that link back to her contact page were added through the site as well. We really enjoyed making this website for our local client. A huge thanks to Missy for all her assistance through the creation process and the best of luck.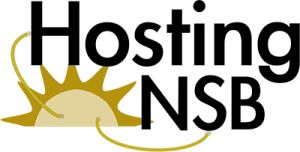 Hosting NSB, located in New Smyrna Beach is here to help you build your new website fast and easy! Contact us today to get started 386-427-6457!